A Gathering in Celebration of Ohio Farms and Flavors
Sunday, September 7, 2014 4:30 p.m.
Jorgensen Farms, Westerville, Ohio
Join OEFFA for an elegant evening of local fare crafted by central Ohio's finest chefs. Surrounded by organic fields, diners will enjoy guided tours of Jorgensen Farms, a cocktail hour featuring local spirits and hors d'oeuvres, and a delicious locally-sourced meal with wine pairings. The menu will feature the bounty of Ohio's sustainable farms with all proceeds to support OEFFA.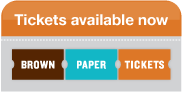 About Jorgensen Farms
Jorgensen Farms is a 65 acre organic farm in Westerville, Ohio. Certified organic since 2002, it is one of central Ohio's longest certified farms. Owner Val Jorgensen is a passionate steward of her land and a leader in Ohio's sustainable agriculture community. She produces honey, produce, culinary and medicinal herbs, cut flowers, pasture-raised lamb and beef, machine washable pelts, and a variety of artisan products on her diversified farm, which regularly hosts weddings and other special events.
Photos by Ashley West and Ely Brothers
About the Chefs
Alfonso Contrisciani — One of only 67 Certified Master Chefs in the U.S., Alfonso Contrisciani is Academic Dean of Hospitality Programs and Director of Practicum Properties at Hocking College. He was named "Restaurateur of the Year" by the International Food and Beverage Forum in 2004, competed in the International Culinary Olympics in 1992, 1996, and 2000, and has orchestrated several presidential dinners, including President Obama's inaugural balls. He owns Plate, a farm to table restaurant in New Albany, and oversees The Hocking College Inn and Rhapsody, the college's training restaurant in Nelsonville.
Tom Smith - Executive Chef at The Worthington Inn since 2002, Tom Smith has trained in the kitchens of Columbus's top chefs including Lindey's, Rigsby's Cuisine Volatile, and Alex's Bistro.
David Tetzloff - As Executive Chef and co-owner of G.Michael's Bistro and Bar, David Tetzloff has been cooking up unique, delectable dishes at G. Michael's for more than 10 years. He earned his A.D.S. in Culinary Arts from Johnson and Wales University in South Carolina in 1996.
Darren Grieves - Darren Grieves is Executive Chef at Third & Hollywood, an American bistro located in downtown Grandview Heights. Darren has spent the last eight years leading culinary teams for Northstar Cafes and Third & Hollywood, helping the restaurant to become one of the preeminent casual culinary experiences in Ohio, focusing on local and artisanal ingredients. His travels around the globe have influenced his philosphy of sourcing extraordinary ingredients from responsible producers, including more than a dozen in Ohio.
Tickets
$125 per person
$1,000 table of 8
$1,250 table of 10
Tickets include dinner, drinks, and an optional tour of the farm.
All proceeds support OEFFA's ongoing work to grow Ohio's sustainable and organic agriculture movement.


Brown Paper Tickets Ticket Widget Loading...

Click Here to visit the Brown Paper Tickets event page.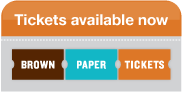 To reserve seats by mail, please send a check made out to OEFFA, along with the name, address, phone number, and email of all attendees to OEFFA, The Farmer's Table, 41 Croswell Rd., Columbus, OH 43214.
The deadline to purchase your ticket is Sunday, August 31.
For more information, contact Milo Petruziello (614) 421-2022 Ext. 206 or dinner@oeffa.org.
Local Partners
Jorgensen Farms, Natural-State Fine Wines, Northstar Cafe,
Seventh Son Brewing Co., Sunny Meadows Flower Farm, WCBE

Media support and dinner music
are being provided by WCBE.